Welcome to the 
Parenting For Success! Series
A two-part resource for parents, caregivers and educators searching for solutions to behavioral challenges and frustrations
There is often a large gap between what families need in terms of behavior support services and their limited resources (finances, time, access, energy).
Fortunately there is now a solution to help you bridge that gap...Parenting For Success!
Developed by pediatric psychologist, Dr. Brett Patterson, the Parenting For Success! program is a highly regarded and resource-efficient option that offers:
Behavior support techniques that you can begin using immediately
Step-by-step intervention processes utilized by top behavioral experts
A multimedia self-study format to maximize your learning experience

 

24/7 access from the comfort and privacy of your home
Improved behaviors AND family relationships while potentially saving thousands of dollars in therapy costs!
 "Children don't come with an instruction manual…but if they did, Parenting for Success! would be the chapter dedicated to helping me understanding my child's behaviors!"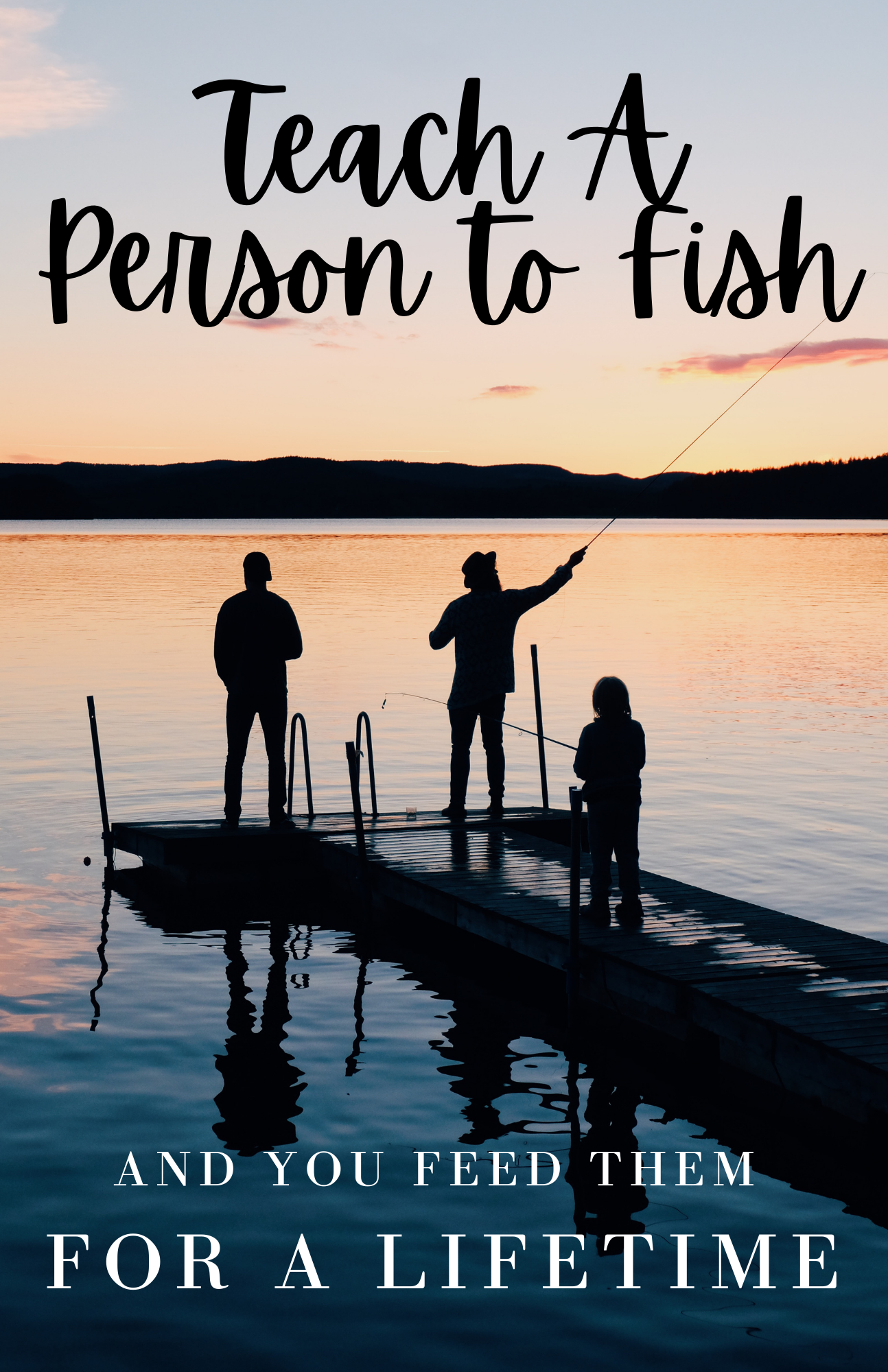 "By investing in the 'every day' successes of parents and educators, you nourish a child's growth for a lifetime!"
Of course Parenting For Success! is not meant to replace years of intensive professional training. What it does offer is a deep professional insight into a comprehensive problem-solving framework. This framework includes practical tools that, similar to a compass and map, can be used to provide direction each and every day to help make time with your children less stressful and more enjoyable!
"The class has changed my life. It has honestly changed the way I see situations...I simply cannot tell you the difference it has made for both of us."
     KIMBERLY W. - PARENT
Tools For Navigating Positive Behavior Change
Using real-world examples accumulated through more than 20 years of clinical experience, Dr. Brett is able to bring a unique perspective and ability to carefully translate research-based behavioral theories into a set of relatable and practical behavior support tools. The tools that will help you transform challenging behaviors and improve relationships include:
*PfS = Parenting For Success!
First Steps: Clarifying Your Destination
Your transformational journey begins by constructing a commonsense FRAMEWORK to help you better understand your child's behaviors. One of the critical pillars of this framework is to first establish a clear view of your destination.
"I don't have enough words to say 'Thank You.' I feel glad to be in your class and learned how to be a better mom. You helped me to find a window in a place that before I saw only a wall."
MARTINA C. -
PARENT
Next Steps: Identifying Clear Paths To Positive Behaviors
As the course and the framework progresses, Dr. Brett integrates straightforward and high-impact MINDFUL INTERVENTIONS into the discussion. These ready-to-use tools focus on developing proactive and practical "road maps" for your child that are intentionally designed to encourage positive behaviors.
Bringing It Home: Navigating Challenges With Strategic Interventions
As you proceed into the second half of the series, Dr. Brett guides you into the deeper, more subtle layers of the behavioral framework. These are the layers that must be taken into account when developing customized MULTILEVEL intervention plans for the more challenging behavior patterns.
What Pediatricians and Family Providers Are Saying About "Parenting For Success!"
"Parenting for Success is a must for all parents! Mild or severe behavioral challenges this course provides the foundations for much of what behavioral intervention providers do during therapies. I have known Dr. Patterson for several years and I assure you he is the right professional to go to. He not only has more than 20 years experience, but also the knowledge to guide you through challenging behaviors. The course itself is of great quality and Dr. Patterson is an awesome presenter! This course will leave you with a strong base of knowledge on the "Why?" of behaviors and clear interventions that have proven to be effective. Stick with it and you will get results. I without a doubt would recommend this course to any parent!
Dr. Ray Lopez - Developmental and Behavioral Pediatrician
Many years back I had the pleasure of meeting Dr. Brett Patterson while working together in a network of agencies that I had put together for a company I was working for. We called upon the BEST agencies in the County to utilize their services, and Dr. Brett's agency was one of them. I was impressed by what he did and really got to appreciate and value what parenting courses can do for families. We always had amazing feedback from everyone that worked with him.
And now he has launched his AMAZING parenting course online! It really is impactful and filled with evidenced-based research and practices. If you have been struggling with child behaviors, or would just like some more support, I definitely recommend joining this course!
Tanya Alvarenga - Certified Health Coach and Mental Health Advocate
"Years ago Brett was invited to speak to my faculty to help them shift from the position of power and control to the position of role-model and mentor… resulting in great success. (His) principles can be applied to any age group, from negotiating with a spouse, to planning a schedule with college students, to setting an agenda with young children and grandchildren." 
"The course is easy to use. The format is multi-sensory. Brett's excellent take on the ABC's of self-regulation will educate the parent, teacher, grandparent, (or any other stakeholder in that child's life) to identify ways to be proactive instead of reactive."
"Finally, the joy of a virtual presentation is that you can listen again and again – as most of us need to when we are making shifts in our thinking."
Frequently Asked Questions


I'm not really having any big problems with my child's behaviors, but I still want to learn how to be more effective in my parenting style. Will this course help?
In my subtle and humble opinion, ABSOLUTELY! Think about parent education in the same way you might think about "continuing education" services for professionals. Even the most highly accomplished professionals recognize that there is always room for growth and improvement. Parenting for Success! offers this same kind of personal growth opportunity for anyone and everyone engaged in the most important (and difficult) jobs you will ever have…raising and teaching children!
Sometimes I feel like my spouse and I are on very different pages when it comes to how we parent. Would you recommend that we take this course together? 
Many families (including grandparents and other caregivers) have shared that going through this course together helped provide them with a common philosophy, language and child/family goals that helped decrease conflict and move them toward being on the same page. Some have also suggested that family members who were previously resistant to seeking direct services for behavioral concerns responded favorably to the less-intensive format of an education-based service like Parenting for Success! 
We were referred to a behavior specialist for help with my child's behaviors. Is this course a replacement for seeing a specialist?
First and foremost, if you have ANY concerns whatsoever about behaviors that could pose an immediate risk of danger to anyone, immediately call 911, visit the nearest hospital emergency department, and/or contact a local provider for immediate clinical care.
If there are no immediate concerns for safety but your child's behaviors have resulted in a referral to a behavior specialist then this course may be a good place to start while waiting for your first appointment. 
Why would I take his course if I'm already planning to see a therapist regarding my child's behaviors?
Parenting for Success! offers a comprehensive overview of the research-based practices that most behavioral therapists use when working with families to develop specific interventions. Many families have reported that the information they learned in this course allowed them "hit the ground running," making the earlier stages of therapy notably more efficient.
Can you explain a little more about how Parenting for Success! can help make other behavior therapies more efficient?
My clinical approach has always followed the "teach a person to fish" philosophy, which is to say that the treatment should emphasize independent problem-solving skills. An effective way to accomplish this is to spend an average of 5 sessions teaching a functional model that will help you be more self-sufficient addressing future behavior challenges. Parenting for Success! can save valuable time and money by teaching these principles without ever having to step into an office! It also allows parents to start applying many of the techniques and see positive change before their first behavior therapy session. Because the wheels of change are already moving in the right direction, many families end up requiring fewer treatment sessions…and some families have even found that the newly acquired problem solving strategies have allowed them to postpone behavior support therapy indefinitely.
Do you recommend therapy or coaching as part of your parent education programs?
Parenting for Success! is not intended to replace the clinical expertise and advice that is part of a prescribed therapeutic relationship with a licensed or certified professional.  All Behavior Compass Academy© courses are education-based programs designed to provide a framework and strategies to help navigate life's challenges. While they in no way replace direct clinical services, these courses can positively supplement the formal treatment process. For families who feel that additional, more tailored clinical support might be beneficial, I encourage them to seek and engage in formal therapeutic services.
Can I share the information from this course with my/our therapist or behavior coach?
Yes! Please feel free to share the Parenting for Success! workbook materials or have them contact me directly for additional course information. I'm always happy to consult with other providers in support of your ongoing parenting journey!
How long will I be able to access the courses after purchase?
This depends on the course package you purchase, but ranges from one year to lifetime access.

The Parenting For Success! Complete Course Series Includes: